WFM Chaplains Mission
WFM Chaplain's Mission is to train and equip men and women to serve outside the walls of the Church; within their local communities as a ministry of presence. WFM Chaplains serve without an agenda, to both those of Faith and those without a Faith. WFM Chaplains are available to provide hope and encouragement and, at times, assist in the physical needs of the person, family, and community.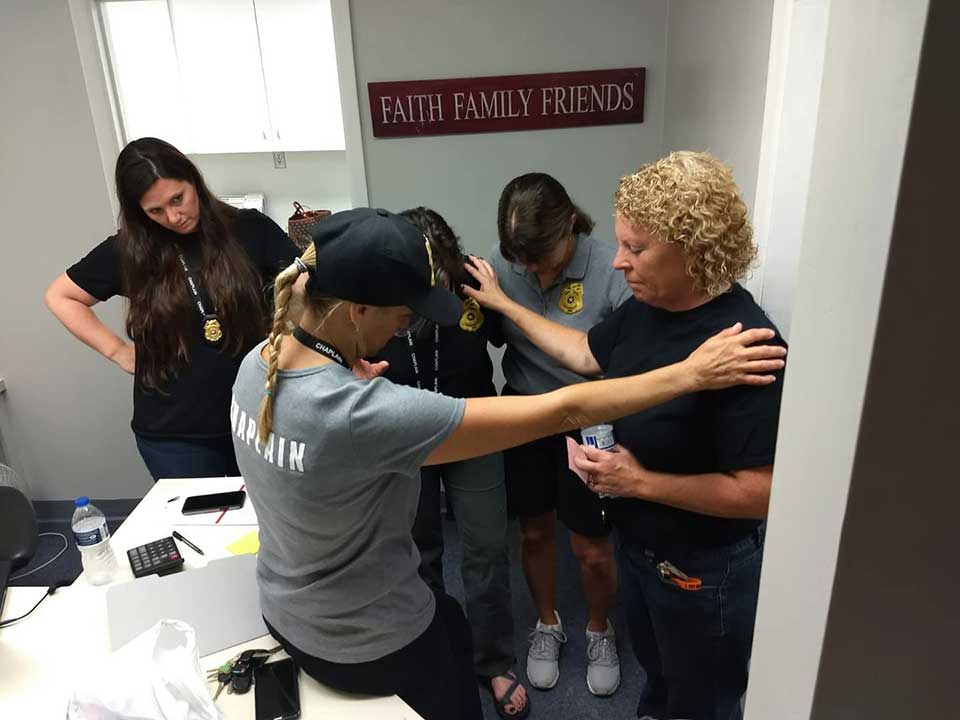 What We Believe
There are many different denominations represented among Chaplaincy. The common core in our belief is that Jesus Christ is the Son of God, that He was born of a virgin, proclaimed the Kingdom of God, died for our sins and rose on the third day defeating death and providing eternal Life for those who call upon His name. Our Chaplains do not bring their individual denominational traditions and/or belief into Chaplaincy. We serve all.
Our Vision
Our parent organization, Warrior Family Ministries, serves our Military, Veterans, Law Enforcement, Fire and Rescue, EMS, 911 Operators, First Responders and their families. We align ourselves with their vision of saving families.
We also align ourselves with their physical vision to have a retreat center that will include:
Small Suites: to house ten families at a time for a ten-day period
Horses: for therapeutic healing treatments and rides
Outdoor Activities: an extreme park to include zip lines, a ropes course for team building, a skate park and a pool
A Chapel, offices and counseling rooms
Assistance with financial and other support services
A campground available to the public
Trained WFM Chaplains will assist within all areas of service and counseling.