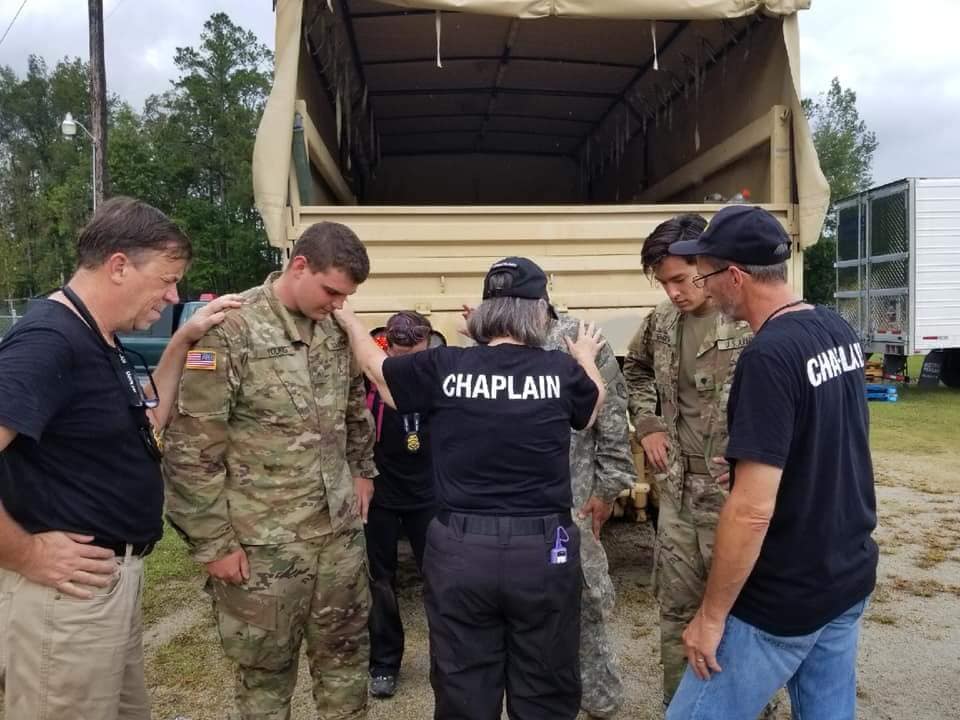 Chaplain Transfer Program
If you are here you have taken the first step in joining a family of Chaplains. What makes WFM different from other organizations? The support and care we give each of our Chaplains. Keeping our Chaplains healthy… mentally, spiritually and physically, is priority to us.
We provide a Chaplain to each of our Chaplains. Why? Because we can't continue to pour out to others and not have someone be there for us.
We provide education, trainings and fellowship within our monthly meetings and our Chaplain All Calls.
We provide fun ways to keep us physically sound, with healthy eating and workouts available through zoom, podcast and videos.
We provide liability insurance so you can just serve.
We provide structure throughout our organization.
We provide areas of service for those seeking a place to serve.
This list is not exhaustive…there is so much you receive by being a WFM Chaplain.
Deployment Team: Crisis Response (man-made disasters & natural disasters)
Called to specifically serve by listening and talking to people who need someone? Then we have positions available with our Warrior Care Centers.
Bottom line….. we love our Chaplains, our family. Why wouldn't you want to be a part.
Request your application with NO fees. $300 single person/$500 married couple annual membership. Two ways to pay: annually or 6 months.
Email Chaplain Brenda Swartz to receive your application at brenda@warriorfamilyministries.org.